Valerie C. Woods
Publisher/Editor/Author
BooksEndependent grew out of my desire to be a like the storytellers of old, who carefully crafted tales of adventure, intrigue, love, comedy and tragedy and then traveled the world with their stories as their passport. Like most authors, I peddled my first book, a collection of audition monologues for actors, to several theatrical play publishers in New York and was rejected. That's when I turned to self-publishing and soon sold out my print run of 1,100 copies. I went back to theatrical publisher, Samuel French, Inc. who responded in the affirmative — Something for Everyone (50 Original Monologues) was born. Self-publishing is great, and… I thoroughly enjoy working with talented people and reading their stories. This is how a self-publishing business became BooksEndependent – A Voice for Independent Authors.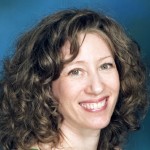 Shari Goodhartz
Editor
Shari Goodhartz received her BA in English & Literature from the State University of New York at Binghamton. A multi-award nominated film and television writer, Shari also worked in Corporate Communications for Columbia Pictures Industries, Inc. where she provided writing, editorial, design and production services for corporate newsletters, executive speeches, and financial statements (as well as learning many other useful and fun skills). After leaving Columbia to write TV, Shari's spec scripts paved the way for her to be selected for the prestigious Warner Bros. Comedy Writers Workshop, and she subsequently became the first Writers Guild of America Intern at Star Trek: The Next Generation. Shari has seen more than 20 of her scripts produced, she wrote the lyrics for "My Heart Goes with You," the theme song for Dragonheart: A New Beginning, and she's developed numerous series for various studios and networks. In 2000, Shari added Yoga Instructor to her resume, and her shrishari blog, which promotes critical thinking, attracts readers across the globe. She currently edits the Flying Guinea Pig Blog for Serve the Warrior, a non-profit organization that provides wellness support for U.S. Military Veterans.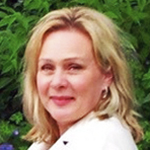 DeeAnn Veeder
Marketing Manager
Besides her many years at a marketing agency in New York City, DeeAnn also brings a great love of reading, and enormous respect for writers and books that make her an enthusiastic promoter for BooksEndependent.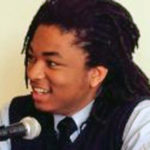 Samuel E. Woods-Corr
Digital Marketing Administrator
Samuel E. Woods-Corr is a recent graduate at Drew University. He received his degree in English with a concentration in Media and Communications. At Drew, he participated in programs that gave him the opportunity to visit and learn from several publishing and advertising companies. As a former intern with BooksEndependent, Samuel supported the marketing of the Young Adult/SciFi release, Under the Shadow Children of the First Star, Volume I. Samuel is also a writer working on his first novel and his first screenplay.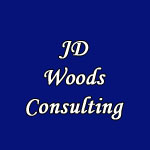 JD Woods Consulting, LLC
Cover, Book & Web Design